Non-invasive treatments, as the name implies, are a set of techniques that can be used to reduce or cure patients' problems without any intervention in the body to improve the quality of activity and daily life. These include both passive (inactive) and active treatments. Patient treatments include laser power, magnet, electrical stimulation, manual therapy, myofacial release, ultrasound, and ice or heat therapy. Exercise therapy, exercise with special equipment or hydrotherapy are included in active therapies. 
Benefits of non-invasive treatment:
Improvement of motor ability
Improve motor ability and improve patient performance to prevent further injury and improve lifestyle by enhancing patient strength, flexibility, balance and coordination.
se of non-surgical treatments
These treatments are used in people who do not require open surgery or intervention. Two goals are pursued: first, in many cases they can stop the disease or treatment, and second, even if the treatment process is not successful,strengthen the skeletal structure, which will also improve the results of open or closed surgery.
Effective pain management without long-term drug treatment
These methods reduce the need for long-term drug treatment and reduce the side effects of drugs (kidney, liver, digestive, etc.) and increase patient function and reduce pain.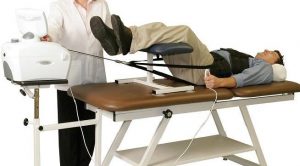 Non-invasive treatments
The skeletal structure of the body is affected by the force of gravity and these effects intensify during waking and activity. In the sitting position,
Read more