Lower extremity refers to the hip joint to the soles of the feet:
Pelvis: The hip joint attaches the pelvic bone to the femur . The pelvis is a type of ball joint and the head of the femur is spherical and lies in the pelvic bone cavity(Acetabulum). The ligaments support the femoral head and prevent it from moving. Unlike the knee joint, the hip joint moves in different directions, allowing the legs to perform complex bending, straightening and rotating movements, allowing the pelvic and leg muscles to move.
Knee: The knee is the largest joint in the body and has both hinged and bending movements and can partially rotate around the long axis. The knee joint is more susceptible to injury than any other joint in the body, and this is due to the many forces that the joint has to endure. During walking, a force equal to 1.5 times the body weight is applied to the knee. When climbing the stairs 3 to 4 times, while squatting or kneeling, this will increase to 8 times the body weight. The knee is made up of three bones. The lower part of the femur at the top and the upper part of the tibia or tibia at the bottom are the most important knee bones. In front of the lower part of the femur is a bone called the patella or patella.
Foot: The ankle is a complex network of bones, ligaments, tendons and muscles. Although it is strong enough to withstand body weight, it can be prone to injury and pain. Ankle pain may feel time consuming inside or outside the ankle or during the Achilles tendon that connects the lower leg muscles to the heel bone.If a person has severe ankle pain (especially after an injury), he or she should be examined by a physician to treat their ankle sprains if present.
Join us in the articles on lower extremity pain :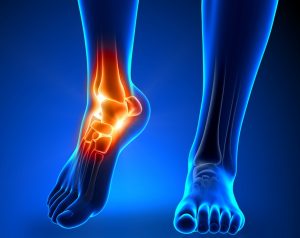 Lower limb pain (thigh, knee, foot)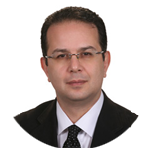 The ankle is made up of three joints that move up and down and on both sides. The synovial joints are cartilaginous at the end
Read more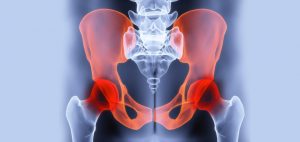 Lower limb pain (thigh, knee, foot)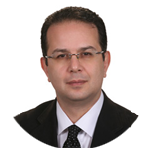 One of the most common types of osteoarthritis is hip osteoarthritis. This type of osteoarthritis affects the hip joint and is similar to the effect
Read more